Our first Research Fellowship was awarded to a project at the University of Cambridge entitled Cell-based assays to detect 'low-affinity' antibodies against acetylcholine receptors or antibodies against other neuromuscular junction antigens in canine myasthenia gravis.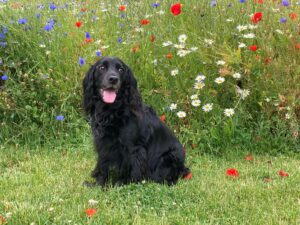 Myasthenia results from defective transmission at the neuromuscular junction, and is characterised by fatigable skeletal muscle weakness. It can be inherited, but is more commonly acquired (called myasthenia gravis) and is caused by pathogenic autoantibodies targeting the neuromuscular junction. The major antibody target is the nicotinic acetylcholine receptor (AChR), and disease in dogs is confirmed by quantifying AChR autoantibodies using a serological radioimmunoassay (RIA).
A proportion of dogs presenting with suspected myasthenia gravis have no detectable AChR antibodies in this assay, but some are predicted to have low-affinity antibodies against AChRs or other neuromuscular junction proteins. These are not detected by traditional RIA, but could be detected by cell-based assays, as in humans.
This study will explore whether cell-based assays can detect low-affinity antibodies that are undetected by RIA in dogs with seronegative myasthenia gravis. In future, we expect cell-based assays to be used as a second line diagnostic assay to investigate dogs highly suspected for myasthenia gravis, but who have shown negativity by RIA. An improvement in antibody detection would increase the number of dogs correctly diagnosed that can receive prompt and targeted treatment, resulting in a better outcome.