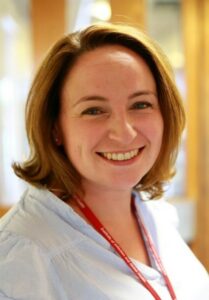 Carri Westgarth
Carri is a senior lecturer in human-animal interaction at the University of Liverpool with a passion for understanding the relationships we have with our pets.
Her research interests focus on the implications of dog ownership for human health and wellbeing, but also how owner management of their dogs can impact dog welfare.
Carri will lead the project and will assist the researcher Lisa Wallis in interviewing dog owners and veterinary professionals to discover key themes regarding living with and caring for a senior dog, and with the design of questionnaire surveys to investigate these topics further. She will also supervise the analysis of data from veterinary consultations, and development of the practical tool for use in veterinary practice to guide owners and veterinary professionals in conversations about the health and wellbeing of senior dogs.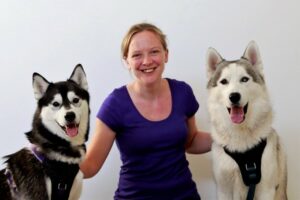 Lisa Wallis
Lisa is a research associate at the University of Liverpool, and also provides freelance postdoctoral work for the Senior Family Dog Project at Eötvös Loránd University in Budapest.
With a 20-year background in animal behaviour and conservation and more recently in cognition, health and welfare, she has spent time working with dogs, wolves, meerkats, and beavers in Europe, America, and Africa. Her current research interests include the influence of dog age on personality, cognition, healthspan and longevity, the human-dog relationship, and dog welfare and enrichment.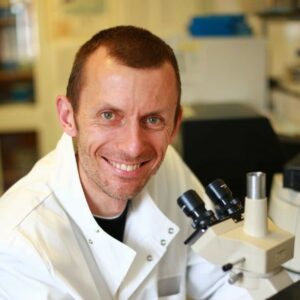 Alan Radford
Alan helped establish the Small Animal Veterinary Surveillance Network (SAVSNET) at the University of Liverpool with BSAVA support.
SAVSNET collects large volumes of health data from across the UK, using it to gain new insights into the many varied reasons pets attend veterinary practices and how they are managed. Alan was brought up with pets and caring for them through their old age was both wonderful and sad.  He is really excited in this project to focus on the older animals seen in veterinary practices, to learn from our participating practices the problems faced by their senior patients, and to turn that into practical advice for owners of ageing animals and those caring for them. SAVSNET will also be sharing the process of the research along the way; it will be fascinating to see what people make of it!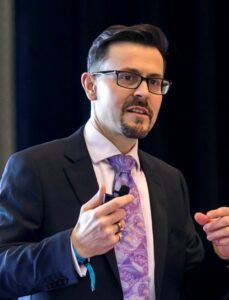 Alex German
Alex is probably best known for his work on companion animal obesity, however, he  also established The Feline Healthy Ageing Clinic in 2017, to support a long-term prospective study into how cats age.
This clinic, supported by Royal Canin, monitors the health of cats from 7-10 years onwards, with over 200 cats enrolled to date.  Cats visit the clinic every 6 months, and a wealth of clinical information is recorded. The insights that Alex has gained from this project will be invaluable for the PetSavers citizen science project, particularly informing the design and piloting of the PetSavers canine ageing and welfare tool.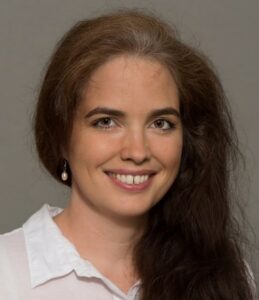 Enikő Kubinyi
Enikő is a senior research fellow at the Department of Ethology, Eötvös Loránd University, the principal investigator of their Senior Family Dog Project, and the founder of the donation-based Dog Brain and Tissue Bank in Budapest.
She holds a PhD in ethology, and degrees in biology, video communication, and biology teaching. She is the author of 70 scientific papers about canine ageing, social learning, dogs' and wolves' comparative cognition, personality, and behavioural genetics. Her role in the project as a consultant is to help finalise the online questionnaires for owners and veterinary staff.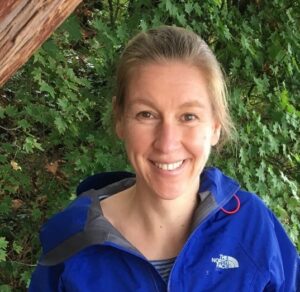 Zoe Belshaw
Zoe graduated from Cambridge University as a veterinary surgeon in 2003 and became a European Recognised Specialist in small animal internal medicine in 2011.
Informed by her own experience of caring for an elderly osteoarthritic terrier, her PhD at the Centre for Evidence-based Veterinary Medicine, University of Nottingham explored how vets and owners make decisions about dogs with osteoarthritis.
Her ongoing research interest is in the decisions made by people on behalf of pets, particularly those with chronic diseases. She currently combines clinical work with editing the "What is your client thinking?" section of the Vet Record and membership of the RCVS Ethical Review Panel. Her involvement in this exciting project will be to advise on the qualitative aspects of the research.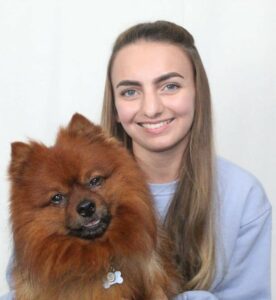 Jodie Jackson
Jodie is the MPhil student working on the BSAVA PetSavers' Old Age Pets Project at the University of Liverpool. She recently graduated from the University of Nottingham, having studied Animal Science with a Year in Industry BSc (Hons). She knew throughout her studies and year in industry that she wanted to contribute to research that improves the welfare of companion animals, and so working on this project to improve senior dog health and their wellbeing is a great opportunity. Jodie's dog is Entei – an 8-year-old Pomeranian – who loves a photo opportunity, and lots of cuddles too.